Meet Our Doctors
Dr. A. A. Hayee
Dr Hayee, along with Dr Vu, started Flower Mound Interventional Pain Physicians in January of 2010. He is subspecialty certified in pain medicine. He completed fellowship in interventional pain management at the University of Texas Health Science Center at San Antonio. During fellowship, he received advanced training in the field of acute and chronic pain management involving all parts of the body. His fellowship included training in interventional procedures as well as medication management. The training utilized a multi-modal approach to the management of chronic pain; requiring experiences in rehabilitation, treatment of mood disorders, cancer pain and headache treatment.
Prior to his fellowship, Dr Hayee completed residency in Anesthesiology. It was during this period, through daily encounters with patients undergoing surgery, he was drawn to the practice of pain management. He enjoyed the challenges of managing his patients' post surgery pain and satisfaction that came with providing them relief. During this period, his research concentration was on the genetic basis of pain and the use of gene therapy to treat pain conditions. Dr Hayee was awarded the Most Outstanding Anesthesia Resident Award at the completion of residency.
Dr Hayee's educational background includes completing medical school at Texas Tech University School of Medicine. Prior to entering medical school, he conducted research in the fields of Alzheimer's disease and handheld biodetectors. He received his undergraduate degree in Biology at the University of Texas at San Antonio.
Dr Hayee was raised in Orlando, Florida. He relocated to San Antonio when his father started working at Lackland Air Force Base. Slowly, most of his family relocated to the Dallas-Ft Worth Metroplex. It is his desire to be close to his family that brings Dr Hayee to the DFW area.
Dr. Jon Vu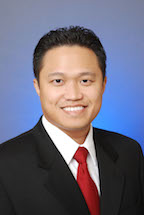 Dr. Jon Vu is subspecialty certified in pain medicine and a board certified anesthesiology physician. Along with Dr Hayee, he opened the Flower Mound Interventional Pain Physicians in January 2010.
He grew up in Houston and has lived in Texas all his life.
He began his college career at Baylor University in Waco, TX, but transferred to the University of Texas at Austin. There he received two Bachelor of Arts degrees after completing study majors in both Biology and Zoology. While in college, he participated in intramural sports and was co-founder of a social organization on campus. He graduated with honors in 1999.
Dr. Vu went on to medical school at the University of North Texas Health Science Center – Texas College of Osteopathic Medicine in Fort Worth, Texas. Upon graduation in 2004, he entered and completed a transitional year internship at John Peter Smith Hospital in Fort Worth, Texas.
Following this, he moved to San Antonio for training in his core specialty of anesthesiology at the University of Texas Health Science Center at San Antonio. During residency he performed research involving peripheral nerve blockade for operating room anesthesia.
Additional subspecialty training in Interventional and Chronic Pain Management was also undertaken at the University of Texas Health Science Center at San Antonio. During this time, he completed research on the subject of particulate and nonparticulate steroid injectable medications.
Upon completion of residency and fellowship, he remained in San Antonio as clinical teaching faculty in the department of anesthesiology and pain management. He now proudly serves the North Texas area as an integral part of Flower Mound Pain & Spine.
During his spare time, Dr. Vu may be found on the golf course swinging, plinking at the shooting range, or enjoying a round of Frisbee golf.
Dr. Asad Khan
Our Dallas Pain and Spine Doctor is an interventional pain specialist who is board certified in anesthesiology and pain medicine. He received his medical degree from The New York College of Osteopathic Medicine. Dr. Khan completed his anesthesiology training as well as his interventional pain fellowship at Robert Wood Johnson University Hospital in New Jersey.
Dr. Khan treats a wide spectrum of pain syndromes such as neck pain, lower back pain, sciatica, herniated disc (neck or back), failed back surgery, diabetic neuropathy, cancer pain, headache, Reflex Sympathetic Dystrophy, arthritis, osteoporosis, any types of joint pain, and others.
Dr. Khan has had professional training in Nerve Stimulation, Ultrasound, and Catheter Nerve Blocks. He also has research experience and has had his work presented at the Euroanaesthesia 2010 Congress, the 2010 ASA Annual Meeting, and the 64th Annual Post-Graduate Assembly in Anesthesiology of the New York State Society of Anesthesiologists.
Through a unique combination of his strive for excellence, coupled with a compassionate bedside manner, Dr. Khan can help people relieve their pain and regain their lives.
Dr. Rixter
Dr. Rixter is an anesthesiologist and pain management specialist whose wide-ranging studies in medicine and diverse interests outside of medicine have shaped her approach to patient care that is centered on her belief in treating the whole person. A native of Northern California, she was raised in the East Bay and attended Stanford University, where she received her Bachelors Degree in Human Biology and Women's Studies.
Upon graduating from Stanford, she spent two years at a consulting firm as a healthcare analyst. Ironically, her exposure to the healthcare field was the catalyst for her transition from healthcare analyst to healthcare practitioner by obtaining her medical degree from the David Geffen School of Medicine at UCLA. After completing her coursework, Dr. Rixter moved to Chicago for her residency training at Rush University Medical Center where she spent two years as a surgical resident before joining the Anesthesia department where she completed her residency.
Her exemplary work as an anesthesiology resident earned her a post-residency fellowship in Interventional Pain Management at the University of Texas in San Antonio.
Dr. Rixter's medical education and clinical experiences have led her to adopt a "patients as partners" approach to her medical practice, believing that the best treatment outcomes are achieved through extensive communication and collaboration with patients. Her detailed focus on patient's individual conditions, backgrounds and lifestyles informs her course of treatment and enables her to meet their unique needs and prepare them for a productive course of successful rehabilitation.
As an advocate for wellness and balance in life, Dr. Rixter enjoys regular exercise, Bikram yoga, and vegetarian cooking.
Dr. Rahul Mishra
(Joining us in 2017) Dr. Rahul Mishra is board certified in anesthesiology and pain management. He completed his anesthesia training at Texas Tech University Health Sciences Center in Lubbock, TX and continued his specialization in its prestigious pain fellowship program.
Dr. Mishra earned a biomedical engineering degree from Vanderbilt University and went on to earn his medical degree from Touro University Nevada College of Osteopathic Medicine. His background in biomedical engineering and his holistic approach to medicine offer a unique perspective in the care of patients suffering from chronic pain.
Dr. Mishra treats a wide variety of pain disorders and maintains a strong relationship with his patients. He participates with activities of the American Society of Interventional Pain Physicians and American Society of Anesthesiologists while also maintaining an association with Texas Tech University as an adjunct clinical professor.
Mission statement:
We will provide medical care for patients with acute and chronic pain. We shall treat patients as individuals; identify their pain complaints and understand their suffering. We will treat their pain through a multi-modal regimen of interventions. We will utilize training from a spectrum of specialties including medicine, anesthesiology, surgery, rehabilitation, psychiatry. We will offer cutting-edge treatments as well as traditional ones. Our goal is simple: To use any methodology in our repertoire to not only decrease pain, but also improve our patient's physical and emotional status to its fullest.
Clinic Approach:
Full-time, fellowship-trained Pain Physician
Same day appointments available now
Full Electronic Medical Record allowing quick access to records and online patient access
Well equipped procedure suite on-site
Network of multi-disciplinary pain specialists
Anesthesia services
Save
Save